Bridget O'Brien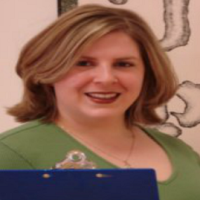 Ms. Bridget OÆBrien began her training with Mr. Durkin in 1994. In 2003, she became the Program Director.
In 2011, Ms. OÆBrien was promoted to the rank of fifth degree black belt. She is currently the youngest woman to attain this rank in Uechiryu karate.
Ms. OÆBrien is a Girl Scout Gold Awardee (highest award in Girl Scouts). She is an Honors graduate of Keene State College, with a BA in Graphic Design and a Minor in Communications.
For several years she has been nominated and selected ôOutstanding Program Directorö at the Annual International Martial Arts Convention. Ms. OÆBrien also is the head of community service projects at the school.
Ms. OÆBrien currently lives in Salem, NH.